Home care Mosquito, Flea and Tick control service
Stop worrying with our Home care Mosquito, Flea and Tick Control Program!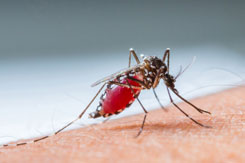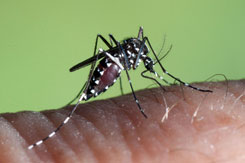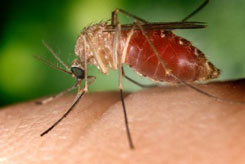 ---
Particular Mosquito control program
When Particular inspects a property for mosquitoes, we first look for areas that are conducive to mosquito breeding. Eliminating the containerized mosquito breeding grounds is our first priority as it is these mosquitoes that are vectors of the various diseases such as Zika, Malaria, Yellow Fever, etc. Areas conducive to mosquito breeding include any containers holding standing water: empty plant pots, clogged gutters, bromeliads, bird baths, etc. Particular will identify the areas conducive to breeding and eliminate them.
Our next priority is to treat the day-time resting areas to control the populations of adult mosquitoes on your property. To do that, we use a special mosquito fogger and apply a residual product to the resting areas (shrubs, bushes, overhangs). This residual product will eliminate the adult mosquitoes that are present and will aid in controlling any future populations that come in contact with your property.
---
Planning An Outdoor Event?
Particular will ensure a significant reduction in the mosquito population in your yard or at your venue for outdoor weddings, graduations, family reunions, or other similar events. Contact Particular Pest Management to schedule your free inspection today.
---
Protection Against Zika Virus & Mosquito-Borne Diseases
Mosquitoes carry a wide variety of diseases. Female mosquitoes drink blood from humans and animals so their eggs will develop. As they move from person to person, wild animals, or to your pets, they can transmit diseases as they feed
If you think spraying your arms and legs with DEET bug spray is enough, you're mistaken. Let Particular get to the root of the problem and eliminate the mosquitoes in and around your home to protect you against:
Zika Virus
Malaria
Chikungunya
Dengue fever
Yellow fever